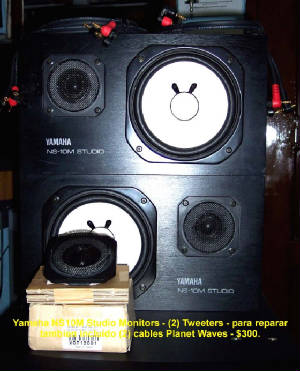 The are the classic NS-10s featured almost in every recording studio in the world. The tweeters will need to be replaced soon. I have included the (2) I blew in case you would like to have them repaired and (2) new Planet Waves monitor cables for $300.
Estos monitores son los classicos NS-10 de Yamaha. Los tweeters necesitan ser re-emplasado pronto. Estoy incluyendo (2) tweeters que tambien necesitan reparacion y (2) cables nuevos de Planet Waves - todo por $300.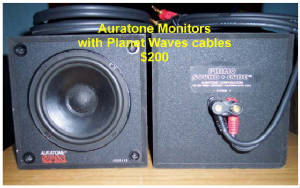 Aurotone SP5 monitors - vintage and in excellent shape. $200 for the pair. I will include (2) new Planet Wave monitor cables.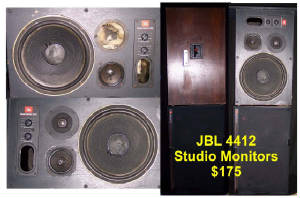 These JBLs are need new tweeters, but the woofers work great. $175 for both.
Estos JBLs necesitan nuevos tweeters pero los woofers funcionan muy bien. $175 por el par.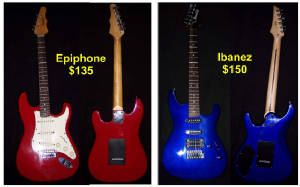 Epiphone Red Electric Guitar - $135
Ibanez Gio Blue Electric Guitar - $150
Each purchase includes a new pack of guitar strings.